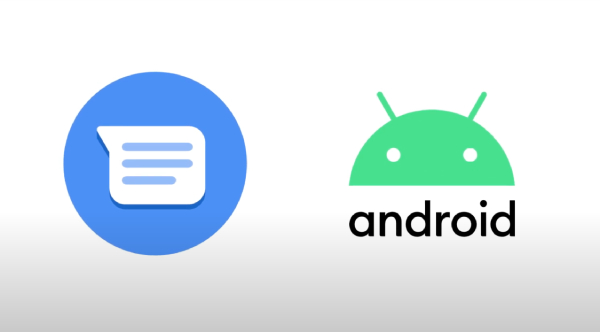 The Beta Version Of Android Messages Begins Accurately Displaying IOS Message Responses
The cross-platform functionality is more accessible than ever.
With over one billion monthly active users, Google Messages is one of the most popular messaging apps in the world. However, one key area where Google Messages has lagged behind its competitors is its inability to display message responses from iOS users accurately.
That all changes with the latest beta version of google Messages, which finally begins displaying iOS Message responses correctly. This update corrects a longstanding issue that confused users when communicating with friends and family who use different operating systems.
Google is currently announcing a new Google Messages update to beta testers that allow the Android software to properly show emoji reactions sent from the iOS Messages application, according to 9to5Google. According to the developer's website, the functionality is currently accessible in version RC00 of the app, but it isn't available for everyone. We were also able to get it working on an Oppo Find X3 Pro, which is more than could be said for when the function initially started appearing last November.
It solves an age-old problem that affects SMS communications between iPhone and Android owners. When someone with an iPhone sends an emoji reaction to a group chat that includes Android users, it appears as another text message instead of the intended animation. It causes a lot of confusion and useless clutter. Google is now rolling out a fix for this issue in beta form, so Android users will finally be able to see those reactions just as they were meant to be seen.
Previously, a separate SMS would have been sent to Android users expressing disapproval of the "Do you agree?" message, as shown in the above example. With the new update, that message will be an emoji instead. Therefore, users will be able to see the message and know exactly what is going on without searching through a bunch of text messages.
According to 9to5Google, there are differences in how answers are shown across operating systems. The thumbs up and down emojis are identical on both platforms, but the other responses are not. For example, the heart eyes emoji on Android will show as a regular smiley face on iOS. On Android, "haha" becomes "face with tears," whereas on iOS, it transforms into "smiling face with hearts." The pictures of the facial expressions with exclamation points become faces with open mouths, and the ones of thinking faces are question marks. These differences create confusion when trying to communicate with friends and family who use different operating systems.
Other misinterpretations between the two apps include hand gestures. Hand gesture differences include the "peace sign," which is displayed as an index finger and middle finger crossed on Android, and only the index and middle fingers crossed on iOS. The "okay" hand gesture is also notably different between the two apps. On Android, this emoji is shown as an open palm facing upwards, while on iOS, it is displayed as a closed fist with the thumb extended upwards. Other bugs include the inability to see group messages when using Android Messages on an iPhone and not being able to join a group chat that has already been started on an iPhone.
With the new update, Android Messages will accurately display iOS Message responses and allow users to view and join group chats that have already been started on an iPhone. This update also includes bug fixes for hand gestures and other misinterpretations between the two apps. Android Messages is a free text messaging app available for download on the Google Play Store.
The new update to Android Messages will show the reactions in their iOS form, so there is no longer any confusion. This is a small but significant change that makes the app more user-friendly. It is currently only available in the app's beta version, but it is expected to roll out to all users shortly.
If you use both iOS and Android devices, this update will make your life much easier. You no longer have to worry about your messages being misinterpreted because of different emoji styles. With this change, Android Messages is one step closer to being the best cross-platform messaging app available.
Comments