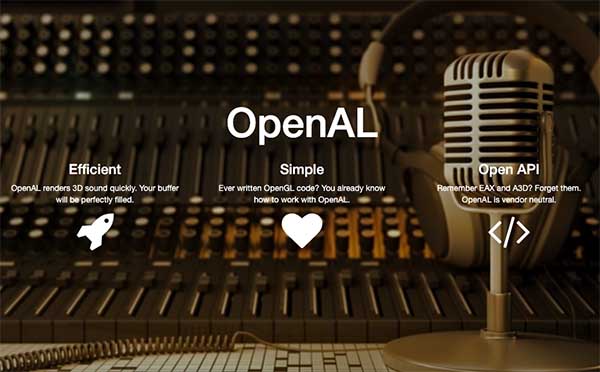 OpenAL Software: Is It Safe, and What Is It Used For?
At one point or the other, we've found random software on our computers. You start asking questions in the lines of "Is it malware?" "Does it benefit me in any way?" "Should I uninstall it, or is it just another harmless bug?" Well, it's okay to feel worried, especially with the statistic of over 40 million PCs affected globally due to the "Love Bug."
So, "What is OpenAL?" "What is OpenAL, and do I need it?" "What is OpenAL used for?" "Is OpenAL safe?" If you're looking for answers to these nagging questions, reading the following paragraphs can help.
What Is OpenAL?
If you've ever asked, "What is OpenAL on my computer?" you're at the right place. OpenAL is a cross-platform 3D Audio Application Programming Interface (API) present on most gaming applications.
However, it's worth noting that while OpenAL features on gaming apps, it also works with other audio apps. The OpenAL program's goal is pretty straightforward — coordinate activities on multiple 3D channels effectively.
Sometimes, you might see the Open Audio Library (OpenAL) on your computer upon purchase. However, the most asked question among individuals is, "When do I need this software?" To put things into perspective, OpenAL helps with that immersive and excellent sound experience on several games.
So, if you're an ardent follower of game franchises like Need for Speed, PES, or FIFA, and you have them installed on your PC, OpenAL's at your service. Nonetheless, there might be a caution for you to install OpenAL on Windows 7, 8, 10, and some audio files. Yes, it's that important.
Who Are the Developers?
The software OpenAL, present on PCs, was primarily developed by Loki Software, and it was used for Windows-Linux game conversion. However, after Loki Software shut down operations, OpenAL became freeware (software distributed with no extra cost to the end-user).
Today, OpenAL is now under the control of website company "Creative Technology." Here, the owners are charged with ensuring that the software's API is regularly updated.
Typically, OpenAL doesn't consume much space on your computer. However, as a PC owner, the question "should I uninstall OpenAL" isn't the wrong one to ask. So if you're looking to free up some space by uninstalling OpenAL, keep reading.
Is OpenAL Safe, or Should I Remove It?
Although most PC owners aren't worried about this software's safety, the primary concern, most times, is, should they remove it? OpenAL isn't malware; it's safe on your computer as it poses no adverse consequences.
Regardless, some PC owners might think that the software is useless, but we've seen in this OpenAL review that it has some functions you might need at some point.
OpenAL breaks down different audio sources and converts them to exude 3D sound effects. For instance, players who play 3D games and have OpenAL on their computers will have an immersive gaming experience due to the effective sound breakdown.
However, if you're not an ardent 3D games player, the whole point of OpenAL might not sound thrilling to you. Even though you don't play games of this nature, remember that OpenAL is compatible with other sound apps.
With the software not taking excess space, there's typically no pressing need to uninstall. But if you still insist on removing it from your PC, it's your decision.
Do you feel you'll never need the software? Then you could remove it from your Windows 7, 8, or 10 PC. That might be particularly necessary if you're having memory problems or OpenAL file errors.
So, how do you remove this software from your computer? Is it something you'd do for yourself or require a tech expert to assist with removing? Let's find out in the following lines.
How to Uninstall OpenAL?
There are different ways to uninstall OpenAL from your PC. First, note that you can remove the software from your computer without requiring tech guru services. Here's a rundown of the 3 ways to remove OpenAL from your PC:
Through Your PC's "Programs & Features" Section
The most straightforward step among the 3, you'll have to kick-start this process by clicking the "Start" tab on your PC. Now, type "Programs and Features" into the search bar. Alternatively, you can use the shortcut "Windows + X." This shortcut automatically directs you to a menu to select "Programs and Features."
When you click "Programs and Features," a screen pops up, showing you the "Installed Apps" list on your computer. Here, select the OpenAL software and click "Uninstall." When you've done this, the OpenAL software leaves your PC instantly.
Uninstalling It Through Uninstaller.exe
To remove OpenAL through this method, click the "This PC" or "My Computer" icon on your device. From there, locate the installation folder for OpenAL. When you've found it, select the folder and look for the file named "Unistaller.exe." Upon discovery, double-click with your mouse or touchpad.
Next, read through the uninstallation guideline by following the file's installation wizard. When the procedure is complete, you can then exit the window by selecting "Finish."
This action will successfully uninstall OpenAL from your computer.
Through "System Restore"
Some users might not be unaware, but "System Restore" restores your computer from a specific point. What does this mean? If you had previously programmed a restoration point, "System Restore" ensures your PC returns there.
Therefore, any changes to the system after that restoration point leaves, and the system restarts with default configurations. Here's how you'd get that done:
Quit all currently open programs on the PC. Ensure that no programs are running in the background.
Right-click on the "Computer" option. From the drop-down menu that appears, select "Properties." The result would be a "System Window."
On the left side of the window is a "System Protection" icon which you'll select. Now, click on "System Restore."
Indicate a point from where you want the system to restart. To do that, click on "Choose a different restore point" and select "Next." Note that upon choosing this option, all programs installed after that point will exit your system.
Click on the restoration point in the form of date and time, and then click on "Finish." Afterward, select the option "Yes" in the confirmation box to verify your intention.
Now, your PC will restart from the selected restoration point. Wait until the system comes on, and you'll find out that OpenAL isn't on your computer anymore.
Final Thoughts
Questions along the lines of "OpenAL — should I remove it?" shouldn't be a bother anymore. If you followed through to this point, you already know that OpenAL isn't a virus or malware. It could either help your audio experience or lie "lifeless" on your PC.
Unless there's an error in your OpenAL software, you may not uninstall it immediately. Ensure you keep all drivers in your PC up-to-date to prevent any issues.
That said, removing OpenAL from your PC shouldn't lead to further problems. If you follow any of the described paths here, you can uninstall OpenAL whenever you want.
Comments