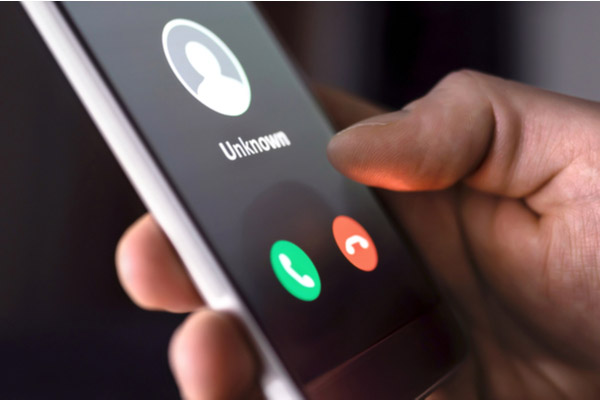 How to View iPhone Call History?
Technology is awesome as we are well aware of, it has helped in making a lot of activities easy and at our finger tips. The advent of smartphones was a huge milestone in electronic device inventions but it can sometimes be frustrating when you seem to be unable to do something (especially when it should be easy) like how to see call history on iPhone. I'll try to show you a couple of easy steps to being able to view iPhone call history on your local device storage or on iCloud even after deleting it from your device. I will also go into how to view other's iPhone call history with the use of some spy tool just in case you want to investigate, or to just simply be a snoop or probably do it just because you can.
Part 1:How to View my call history?
Viewing Call history from iPhone
First of all, let's start from the easiest part of how to see call history on iPhone, which is immediately viewing recent call logs directly from your device call history.
First make sure your iPhone is on the home screen, if not quickly press the home button to show the default home screen.
Look to the bottom part of your screen and locate the "phone" icon amongst the four applications located there (it's usually the first app to the left) and click the icon.
A new screen will pop-up which might sometimes be your contact list and favorite contacts. At the bottom of the screen, (usually the second option from the left), you should see a time-like icon with the title "recent" written under it, tap the icon to view
You should see your recent iPhone call history including FaceTime arranged in descending order. At the top of the page are two tabs namely 'All' and 'Missed' to display.
You can also tap the blue circle icon with the letter "I" in it which appears in front of each of the call logs to get more information and further actions about the call such as time of call, returning the call, adding a number to contacts or even blocking the number.
Viewing Call history from iCloud
Apple, just like most smartphone companies synchronizes to iCloud which can back up an iPhone call history for months with information like phone number, time of call, call duration, missed and ignored calls etc.. iCloud backup can't be easily accessed without a third party application. There are quite a number of such apps that can easily retrieve your call history from iCloud such as PhoneRescue, iSkySoft Data Recovery, Aissesoft FoneLab and etc.
Download the PhoneRescue- iOS Data recovery on your windows or Macbook and install it.
Plugin your iPhone to your computer via a USB cable and then Launch the PhoneRescue software
On the PhoneRescue homepage, click on the "Recover from iCloud" and then the blue arrow at the bottom.
Log into your iCloud account
After logging in, Select the desired recent calls and then click download after checking the "Call History" only option, click OK to download.
Click the next button and check "only list deleted" then select the call log to be restored.
Internet Service Provider
Another means of on how to see call history on iPhone would be directly from your Internet Service Provider or Cellular Carriers. Cellular carriers Such as AT&T or Verizon can give you access to your call history from their websites accounts linked to your phone. You can get up to 18 months or more of call logs from most cellular carriers on their website.
Part 2:How to view other's iPhone device call log?
Apart from trying to investigate, or being a snoop, there are several reasons to want to view other's call log. Before thinking about third party apps, you can view iPhone call history of two different iPhone if they both share the same Apple ID.
How to view other's iPhone device call log with mSpy?
Spying is no doubt a clear violation of someone else's privacy, but it might be sometimes unavoidable and probably necessary. mSpy is one of the top third party app that can be used to view iPhone call history and track another iPhone.
It has a very easy and user friendly interface both on the web and phone applications. The mSpy app has several other features other than to just spy and view iPhone call history, some of its other features includes:
To explore and discover internet history on the target iPhone
It can also be used to check location of the phone being spied on via GPS tracking
It can also track WhatsApp messages and emails either they were sent, received or even deleted
It can not only view iPhone call history, it can also access all contacts list with detailed information on each contact.
There are several other apps that gives details on how to see call history on iPhone, but mSpy takes a leap above them because
It does not require installation of any app on the target phone for it to work effectively.
It also does not require you to jailbreak either of the phones which could void your warranty. Just install the app (for Android) or login(for iPhone) to the website and you are good to go.
Below are the steps to follow in order to spy or view iPhone call history of another device
First, you have to create an account either on the mSpy app
Now you have to enter the details of the iPhone you wish to spy on after logging into your mSpy account.
You will then be taken to a new page where a setup wizard will guide you through the process of spying on another iPhone device by filling information like name of the device user, Operating System of the phone and so on.
After that you need to enter your iCloud account details, then verify it.
After the setup, the call logs and other monitored data would be synchronized and pushed to the mSpy app as long as the device is connected to the internet.
In Conclusion, from this article, I believe you can now see that viewing call history on an iPhone device or from an iCloud account is not as difficult as it seems. Just follow the process given in the article to access all those iPhone call history data.
Comments