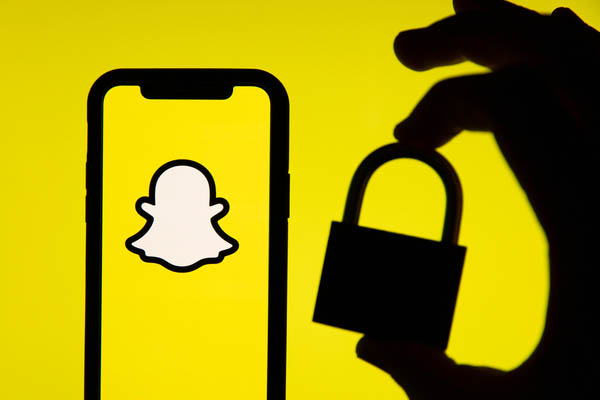 How to Hack Someone's Snapchat with No Download?
"How to hack someone's Snapchat no download? I have tried several online tools, but I can't hack a Snapchat account successfully! If you are having a similar experience, then don't worry! You have come to the right place."
Hack snapchat Account Now
Easy Snapchat Hack Tool
Spy was activated. All data already in the account!
Send
In this post, we are going to teach you how to hack into someone's Snapchat no download without any trouble. Even though there are lots of online tools and third-party applications that claim to hack Snapchat, only a handful of them provide the desired results. Therefore, we thought of coming up with this informative post to assist you. So what are you waiting for? Read on and learn how to hack a Snapchat password no download.
Part 1: How to hack Snapchat with TheSnapHack V3 No Download?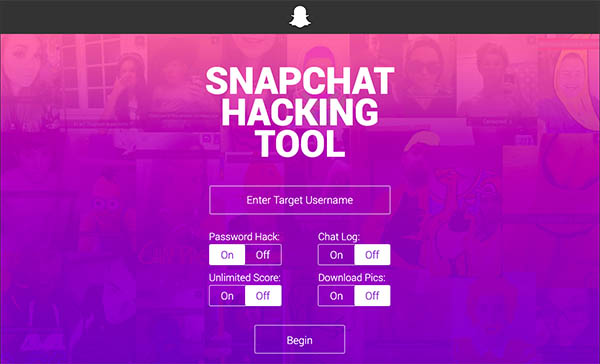 Most of the parents are quite concerned about their kid's privacy and activity on social media apps like Snapchat. Too often, they would like to access their Snapchat to keep an eye on them. Also, there are times when a user's Snapchat account gets compromised. In that case, they like to learn how to hack a Snapchat password no download to retrieve their account. To start with, you can simply take the assistance of TheSnapHack V3 tool.
The tool is available online and doesn't require an additional download. By taking the assistance of its online interface, you can hack a Snapchat account. You can also spoof your location in order to protect your privacy. Besides hacking the Snapchat account credentials, you can also download their chats, snaps, videos, and more. To learn how to hack someone's Snapchat no download, follow these steps:
1. Simply launch your web browser and visit its website right here: http://www.snapbrute.com/.
2. Scroll all the way to the bottom of the page and click on the "Use Snapchat Hack" button.
3. This will open another page on which you would be required to provide the username of the account you wish to hack.
4. Click on the "Submit" button to commence the process.
5. Wait for a while as the online tool will implement all the needed steps to hack the provided Snapchat account. Besides its password, its messages and snaps would also be hacked.
6. After completing the process, it will display the following message. Click on the specified link to decode the password.
7. You would be required to verify yourself by completing a task (participating in a survey or downloading an app). In the end, all the retrieved data will be downloaded on your system.
By following these steps you would be able to learn how to hack into someone's Snapchat no download using TheSnapHack V3.
What's the Problem With Snapchat Online Hack Tools?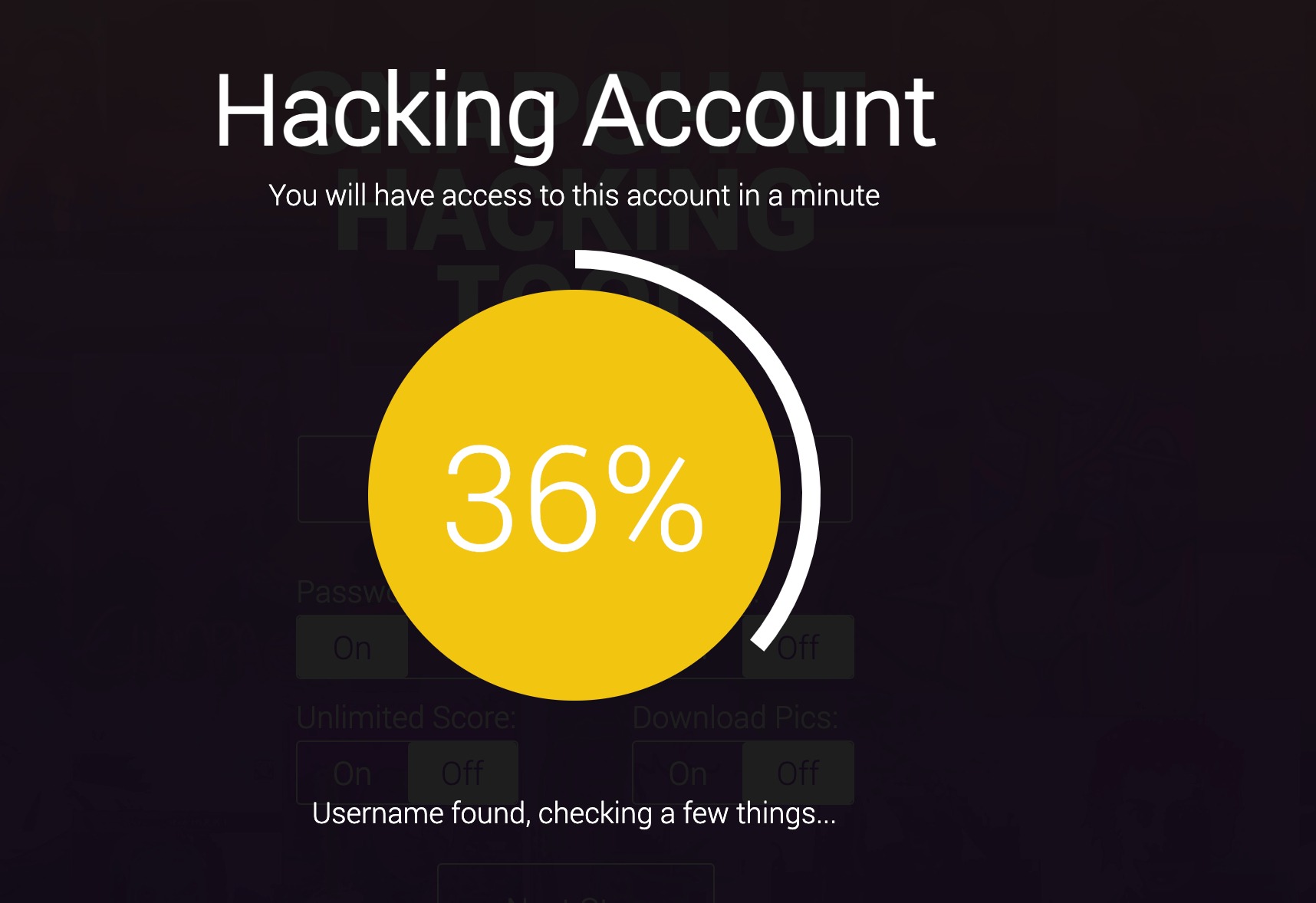 Tons of websites offer a no-download no-install option to hack Snapchat accounts. The caveat is, no real user has ever proven this is effective and safe.
When you come across websites like this, you will be asked to click on a link. The link will redirect you to a page where you will need to enter the Snapchat username of the account you are trying to hack.
It is supposedly a convenient way to hack since it does not require any download or installation. Unfortunately, these websites do not offer a fool-proof solution.
Instead, most of these sites will ask you to answer some surveys and verify that you are a human. It may look like a standard security layer until it redirects you again to an unrelated website.
It could be a clickbait to drive traffic on the site. Worse case, it could be a phishing tactic that would leak identifiable information. Google also bans this type of website as it is unsecure.
A better alternative is to install monitoring tools like eyeZy. The idea is to install the app on the target's mobile device, and all pre-selected activities will be downloaded to your online account.
You will have access to photos, videos, and messages discreetly without the need to hack the account owner remotely.
Part 2: How to hack Snapchat with Snaphacker?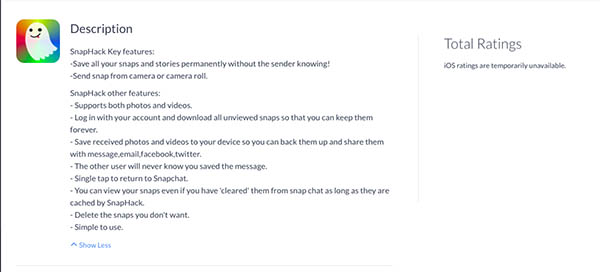 Snaphacker is another popular tool for hacking a Snapchat account that is available online. You can use this online application to retrieve your own compromised account or hack someone else's account. Besides cracking the password of the respective account, you can also download all the important data related to the account as well. This includes their chat logs, pictures, videos, and more.
It also works with a proxy server, letting you protect your current location while performing the hack. This will further help you safeguard your privacy. Though, just like most of the tools available online, you would be required to complete a few surveys to get the end result. Nevertheless, you can learn how to hack someone's Snapchat no download by following these simple instructions:
1. To start with, visit the official website of Snaphacker right here: https://snaphacker.co/. Write the username of the account you wish to hack and click on the "Start Hack" button.
2. This will generate the following pop-up message, asking you to confirm your choice. It will also let you know that the process would be safe and untraceable. Confirm your choice to proceed.
3. Sit back and relax as the hacking process would be initiated. Make sure that you don't close the browser window as the tool will process the algorithm to hack the respective account.
4. Once the process is completed successfully, you will get the following message. You would be required to verify in order to obtain the results. Click on the "Complete" button to do so.
5. This will land you to a survey that you would be required to complete in order to download the retrieved file.
After completing these steps, you will acquire the password of the provided account, its photos, videos, chat logs, and every other data related to Snapchat. This will let you learn how to hack into someone's Snapchat no download in a hassle-free manner.
Part 3: Best Snapchat Hacker tool: eyeZy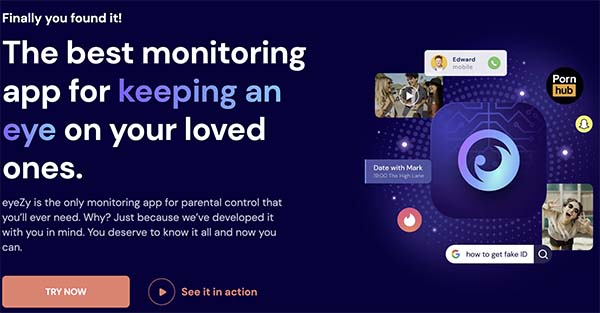 As you can see, users are required to complete unnecessary surveys or download unwanted apps in order to get the desired results with other tools. If you don't want to go through so much trouble, then you can simply take the assistance of eyeZy. A complete spying solution, it will let you track the current location, calls, messages, media files, social media activity, and different kinds of information on the target device.
1. Firstly, create your eyeZy account on its website right here. You can get its paid subscription to access its added features.
2. You would also be required to provide some basic detail related to the target device to complete the wizard.
3. After creating your account, you have to download the eyeZy app on the target device. To do this, go to its Settings > Security and turn on the feature of downloading from Unknown Sources.
4. Go to the official website of eyeZy and download its APK version on your Android device. Tap it and follow the on-screen instructions to install it.
5. After installing the app, launch it and provide your credentials to log in. Also, you need to grant certain permissions to the app in order to monitor the target device.
6. Complete the setup by turning on the "Start Monitoring" feature. Delete the app and let it run in the stealth mode.
7. Go to eyeZy's web-based dashboard and sign-in with your credentials. From the home page, you can access all the major features.
8. To obtain information related to social media and keylogging, turn on the respective option of "Feature Status".
9. Now, simply visit the Social Apps feature on the left panel and click on the "Snapchat" option to obtain all kinds of data related to the target Snapchat account.
10. You can also access its passwords, chats, and other details from the Keylogging feature as well.
FAQ
How to Get to Someone's Snapchat Password?
Unless you are an IT expert, and you can break into Snapchat's multilayer security, there is no other way than the account owner giving it to you. Another option is to install a keystroke monitoring software into the target's device like eyeZy. It will unknowingly record every keystroke your target types on their device. Then, it passes such information into your Control Panel, and you can get your target's Snapchat password.
What Are the Best Spy Apps to Hack Someone's Snapchat?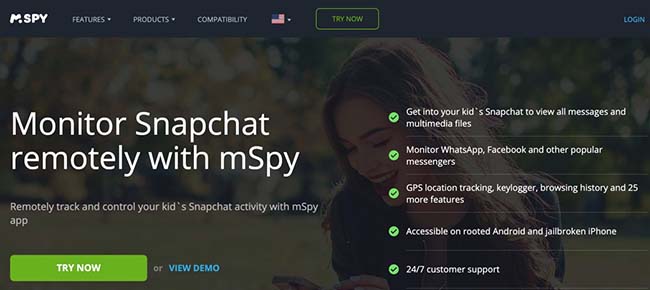 eyeZy is considered one of the best spy apps to break into someone's Snapchat account. With such advanced software, you can effectively forward Snapchat photos, videos, and messages from the target's device to your online account.
All you need to do is download and install the app on the target user's device. Once you're done, you can log in to your dashboard, where the app will forward all your target's Snapchat activities.
The target's device does not recognize eyeZy as malicious. It will run in the background unless the app is purposely removed.
Where to Find Snapchat Account Hacking Tutorial?
Monitoring apps like eyeZy provide a step-by-step process on how you can set up on the target's device as well as linking your online account. You can visit the eyeZy blog, and there you'll find all the information regarding Snapchat hacking.
Proceed with caution when using hacking tools. Some may have malicious malware that would attempt to steal identifiable information. Some may also make your device vulnerable to threats or viruses.
How to Log Into Someone's Snapchat Without a Password?
It is virtually impossible to hack into someone's Snapchat without their password. However, with the use of advanced technology, some apps can bypass the need to log in with a password, especially if there is no extra layer of security on the account.
Spy apps like eyeZy allow you to access photos, videos, and messages from your target's Snapchat to your linked account. eyeZy synchronizes with the Snapchat account and forwards the activities to your dashboard in almost real-time.
This is a great alternative to Snapchat online hacking tools, which does not yield desirable results and could only be a waste of time.
How to Hack Someone's Snapchat on iPhone?
If your target's device runs on an iOS device, you can be calm as eyeZy works on both iOS and Android devices. Hence, if you wish to hack someone's Snapchat account, all you need to do is install eyeZy on the target iPhone, and you're good to go.
Is It Possible to Hack Someone's Snapchat Password Online?
No. Snapchat's multilayer security and encryption technology make it virtually difficult to hack an account online. Some spy apps are able to hack into Snapchat photos, videos, and messages successfully. You will need to install the spy app on the target device before this becomes possible. 
At the moment, there is no consumer technology available to access Snapchat on the web without physical integration. Monitoring tools are safer alternatives. Save yourself the time and effort using effective hacking tools that yield the desired results.
For more information, read Part 1 of our article, where we gave a detailed look at online hacking tools.
Can You Hack Someone's Snapchat Pictures and Videos?
Yes. With advanced technologies, spy apps like eyeZy can hack not only text messages but also multimedia files. Once you install eyeZy on your target's device, it will transmit all Snapchat media content to your Control Panel.
Can You Read Someone's Deleted Snaps?
Spy apps have the ability to monitor Snapchat activities, including snaps that have already been deleted. Hence, you may access any deleted Snapchat data in your user-friendly dashboard anytime.
---
Now when you know how to hack a snapchat password no download, you can easily know someone's activity on Snapchat without any trouble. Furthermore, since these tools will protect your privacy, you would be able to meet your requirements without getting detected. Go ahead and give these solutions a try and let us know about your experience in the comments below.
Comments